Looking for a DIY project? Well this is very easy and fun to personalize for yourself. In one of my thrift store finds I picked up a spool of Anthroplogie looking yarn for 50 cents and this was what gave me the idea to make a yarn letter. Cardboard letters are available at Hobby Lobby for about 2.50 a piece. Use their weekly
coupon
on your phone to get 40% off of that price. If you already have glue sticks and a glue gun you're ready to start. ( If you need glue sticks and a glue gun the cheapest place is Walmart...about $6 for both)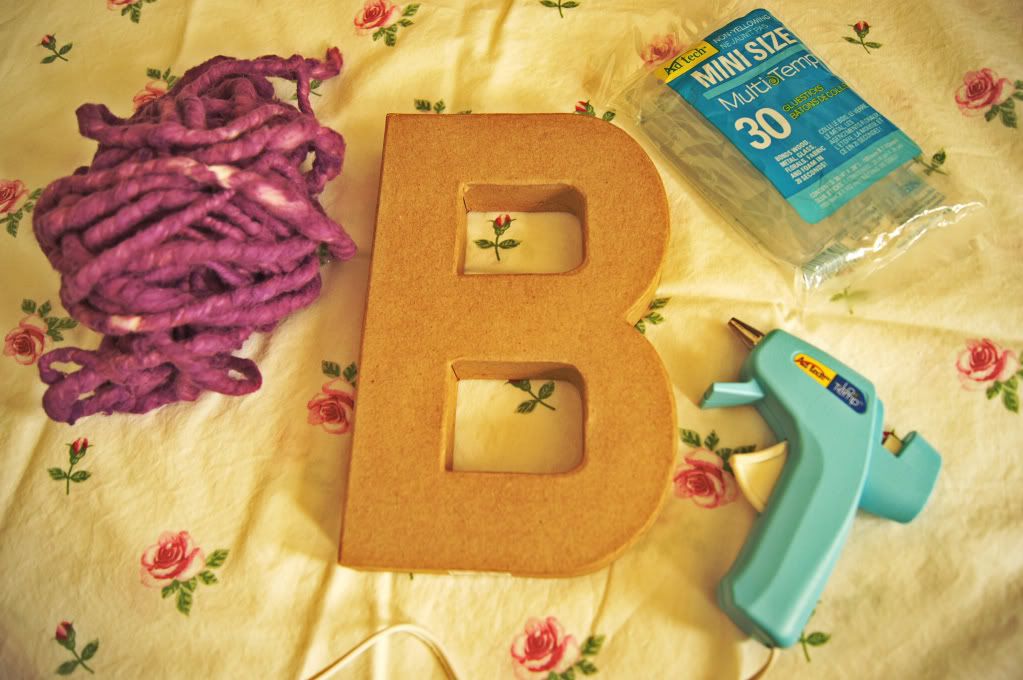 1. Cut about half a yard lengths of yarn at a time to wrap around your letter.
2. To secure the yarn dab pearls of glue along the area you are about to wrap. Then press the yarn down lightly.
3. If your letter has a lot of corners like mine...wrap the yarn along to make straight lines. Notice the top left section meeting with the straight ends of the top right section.
4. With a little patience...your finished! You have a very eclectic looking yarn letter for your vanity, shelf, or bookcase.
Have fun!