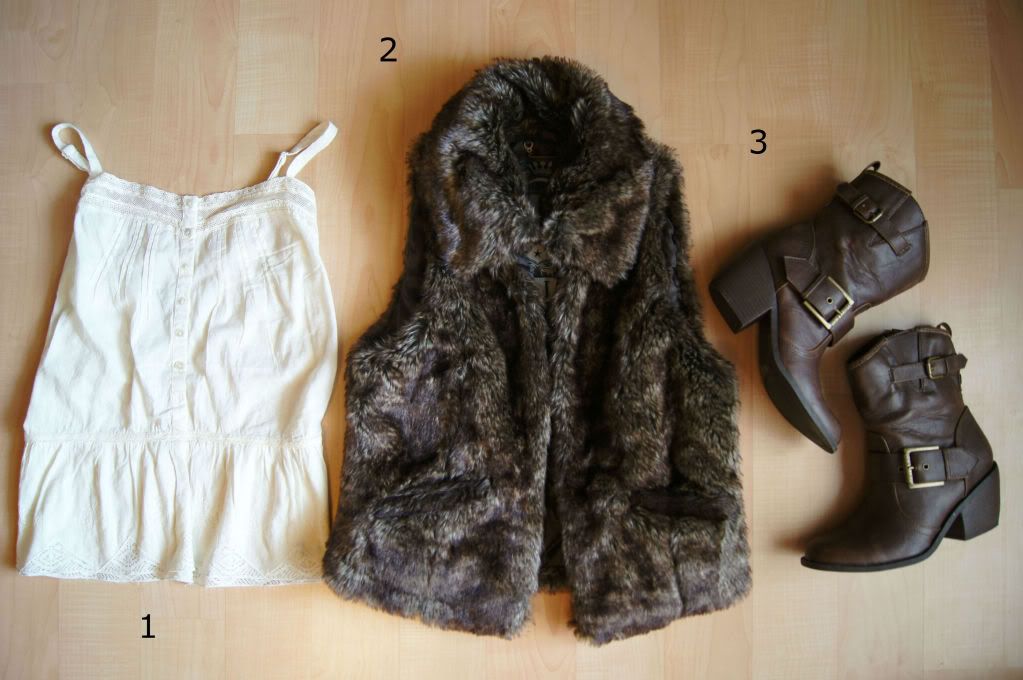 It feels like the seasons are changing and the mornings are quite brisk on the way to work! I have started pulling out a few of my fall and winter pieces from storage and trying to rearrange my closet. Then I realized that there are three things I just have to wear this season.
1. A light weight cream color top that can be layered with any fall color such as brown, burnt orange, rust red, sage,deep purple, or maroon.
2. Warm statement pieces are great to add to any outfit. I prefer a blazer with mid-length sleeves or a sleeve-less vest that you can also layer with other items as fall turns into winter and gets colder.
3. These are the boots that I paired with my dress in my last post. A nice pair of knee or ankle boots in either black or brown (which ever would go with most of your clothes) is great for fall. You can wear them with skinny jeans, leggings, or even get away with wearing your favorite summer dress for a little longer. If you are on a budget I would suggest a faux leather pair like these. I learned the hard way before that it is easier to find a pair that fits right by going to an actual store than buying a pair online...unless you are familiar with their sizing.
All of these items I bought at either a retail discount store or second hand shops... making my fall staples right on budget! What kinds of staples do you feel are a must-have for your fall wardrobe? Tell me about it!