Happy Fourth Of July 2012! Well, I get to be a part of making yummy dessert for a family dinner tonight, cupcakes. I decided to add my own twist and use food coloring to make them red, white, and blue.
What You Need
-1 box of white cake mix (and ingredients on the cake box)
-red food coloring (If you buy the box of more than one color, you might
need two boxes for enough red.)
-flavored extract of your choice- about 1 1/2 tsp (To cover up any funny
taste from the food coloring.)
1. First you are going to want to make the cake batter as the directions tell you on
the back of the cake mix box. Then you add the flavor extract to the whole mix. About 1 1/2 tsp and plan on taste testing it as you add it in to make sure it's not to much.
2. Next, divide the white batter into three containers and add food
coloring to make one
of them red and one of them blue. (I didn't have enough red to make the red really vibrant)
3. When you start to add the batter into the cups start with BLUE...that way it is red, white , and blue starting at the top of the cupcake.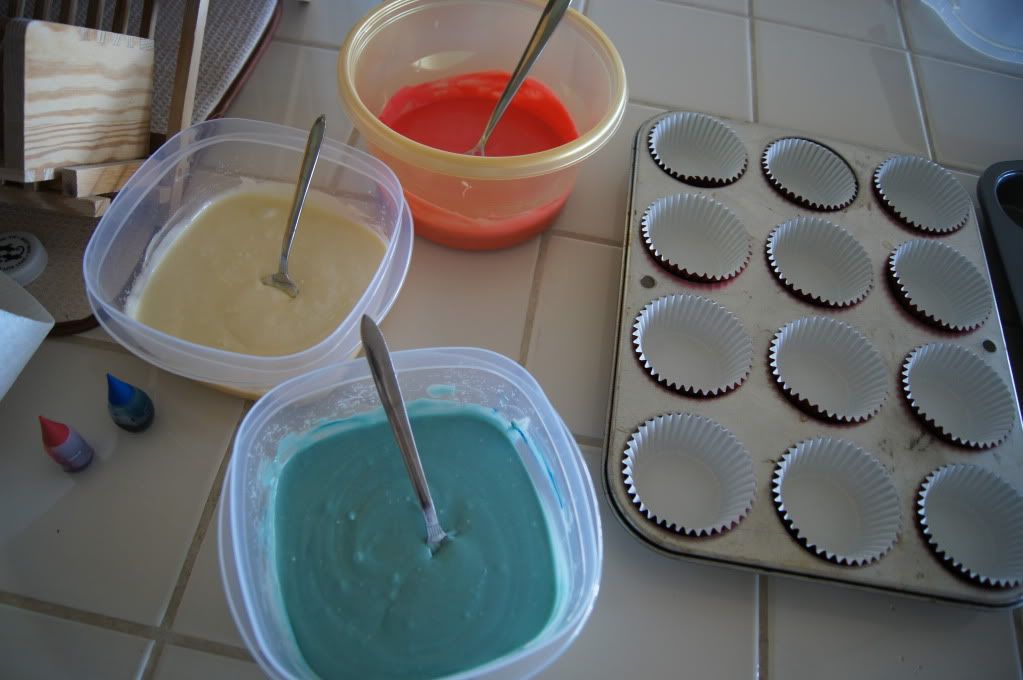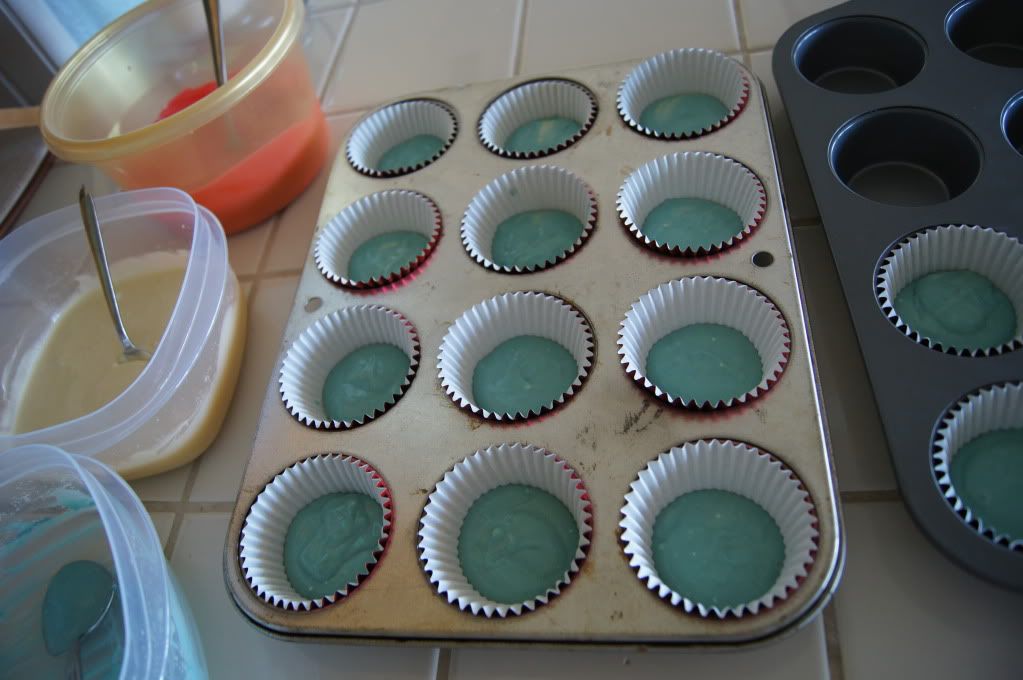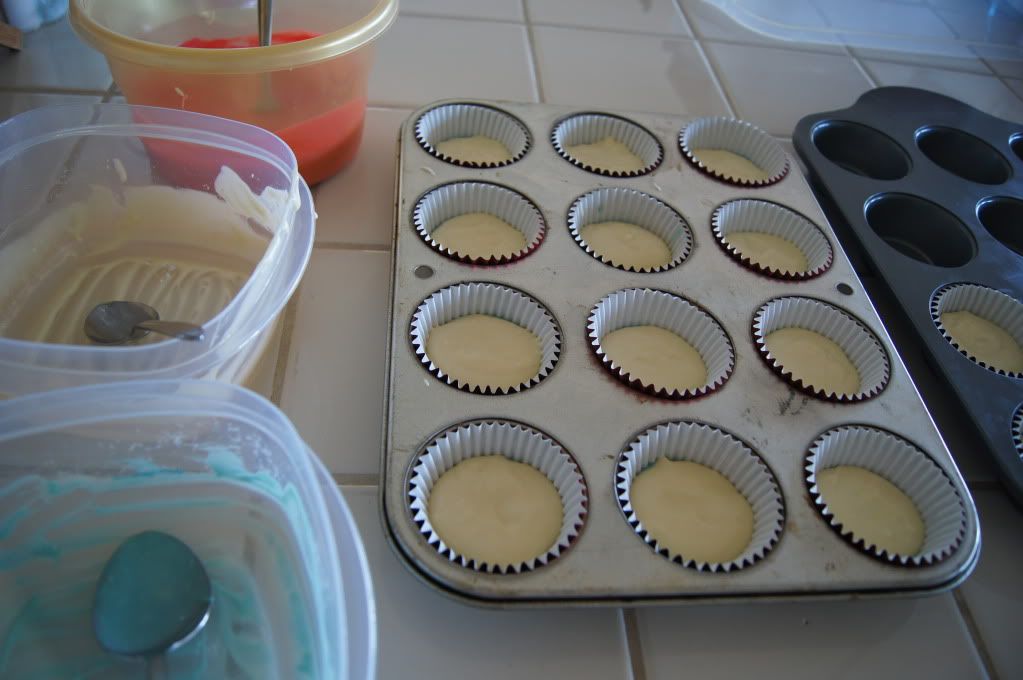 4. Once you got all the layers poured, bake as directed on the cake box for 24 cupcakes.
5. When they cool down you can finish the cupcake with white frosting or using some more food coloring to make blue and red frosting.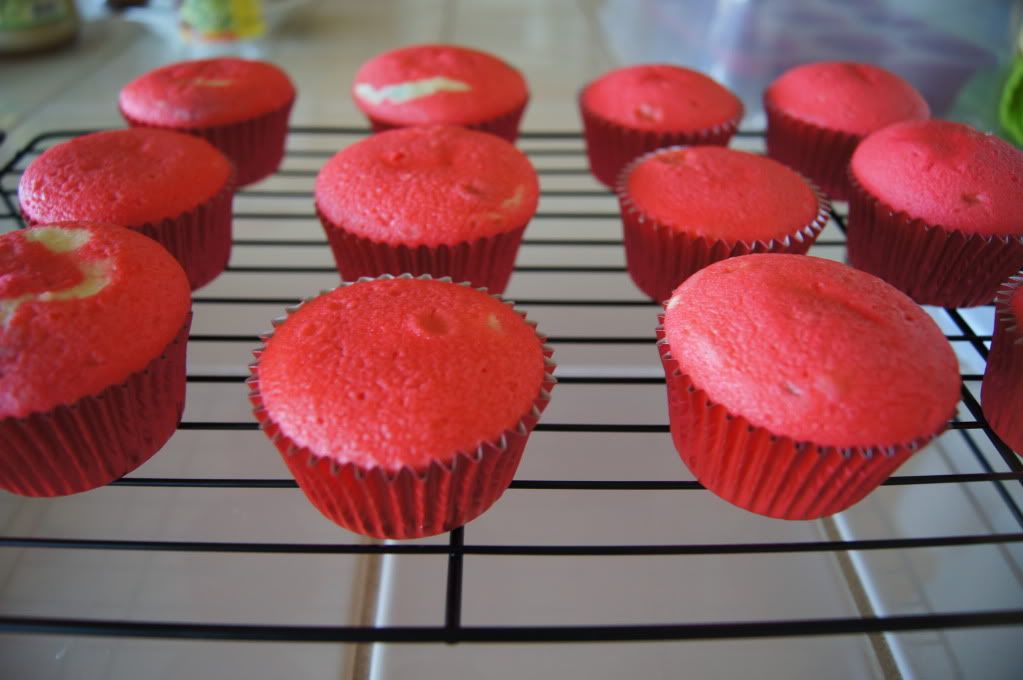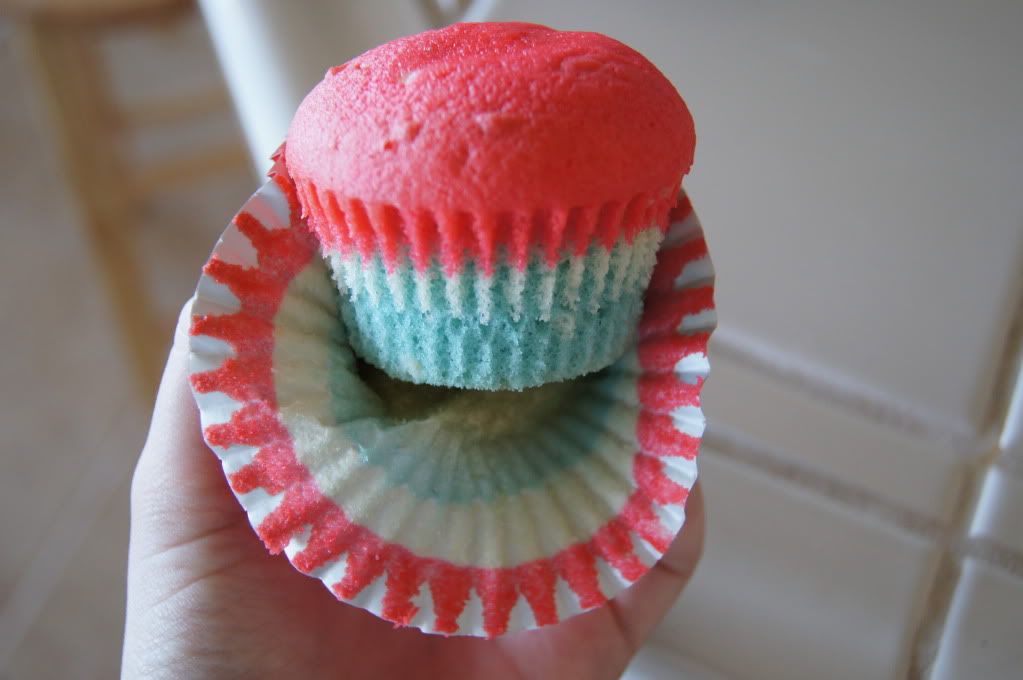 Hope you all have an awesome Fourth of July! What are your plans today? : )
Tips I Learned
-Put more white cake mix aside for layering to distinguish the red and blue apart from each other.
-Definitively use some kind of flavoring extract, because food coloring dye has a funny taste.
-To get a really red color you need a lot of red food coloring, more than one liquid bottle.