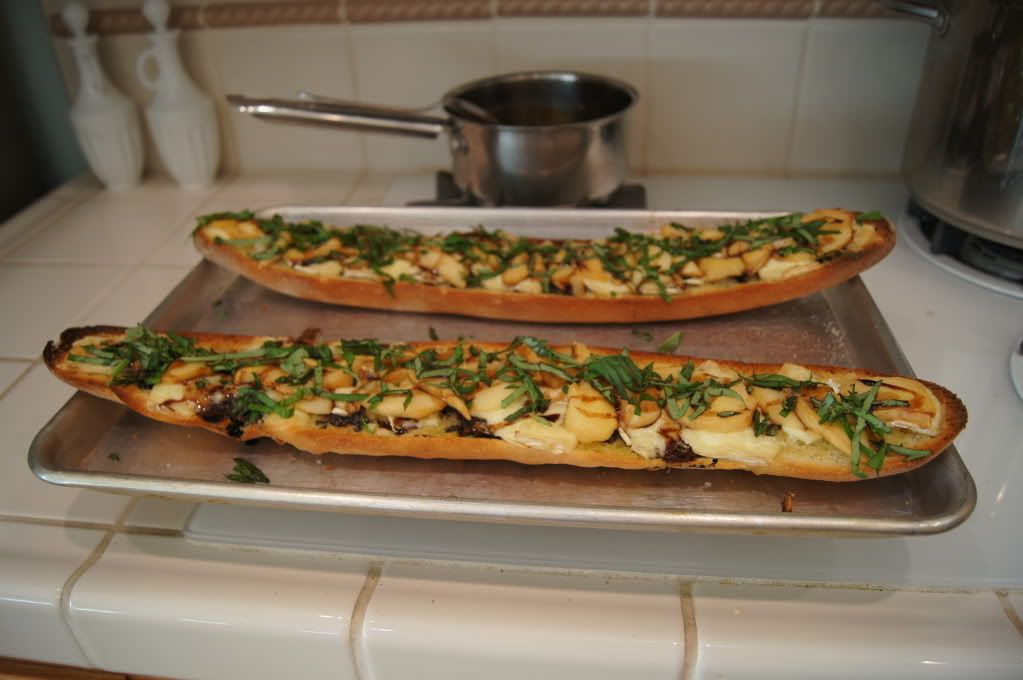 I was able to get the recipe for this tasty looking pizza made by Vanessa (my dad's girlfriend) and thought I would share it with you! It only takes a few ingredients and is super easy to make when you are in a pinch for time.
Ingredients:
1 french bread loaf (perferably whole grain), sliced in half lengthwise
2-3 ripe peaches, pitted and thinly sliced
4 ounces of Brie cheese,
thinly
sliced (she used goat's milk brie cheese from Trader Joe's)
2 tablespoons freshly chopped basil
2 teaspons olive oil, divided
Directions:
1. Preheat oven to 425 degrees F.
2. Place bread on baking sheet and brush oil oil over each half. Sprinkle with a dash of salt. Top each half with brie cheese slices and peaches. Bake for 10 minutes. Broil for 30 seconds until cheese gets a tiny bit brown and bubbly.
3.Place vinegar in a small saucepan over medium-high heat; cook until reduced to 2 tablespoons (about 5 minutes).
4. Drizzle balsamic reduction evenly over pizza and top with basil. Cut pizza into edges and serve.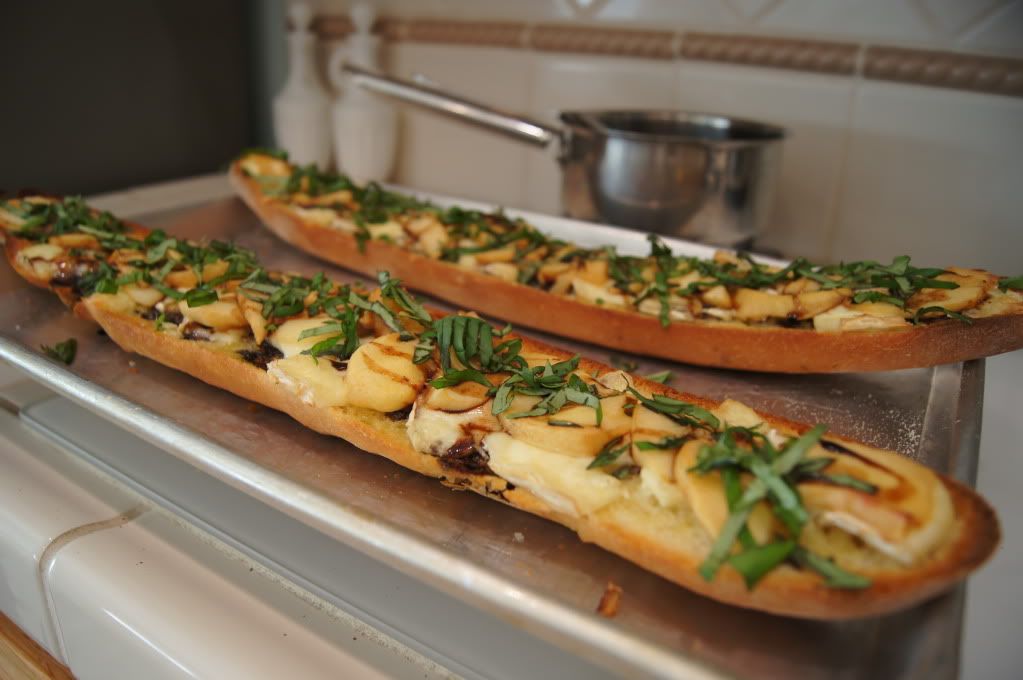 We were talking about how yummy the peaches turned out and thought it would even be good if you substituted the peaches for sliced pears, raspberries, or plums. Hope you enjoy it too!