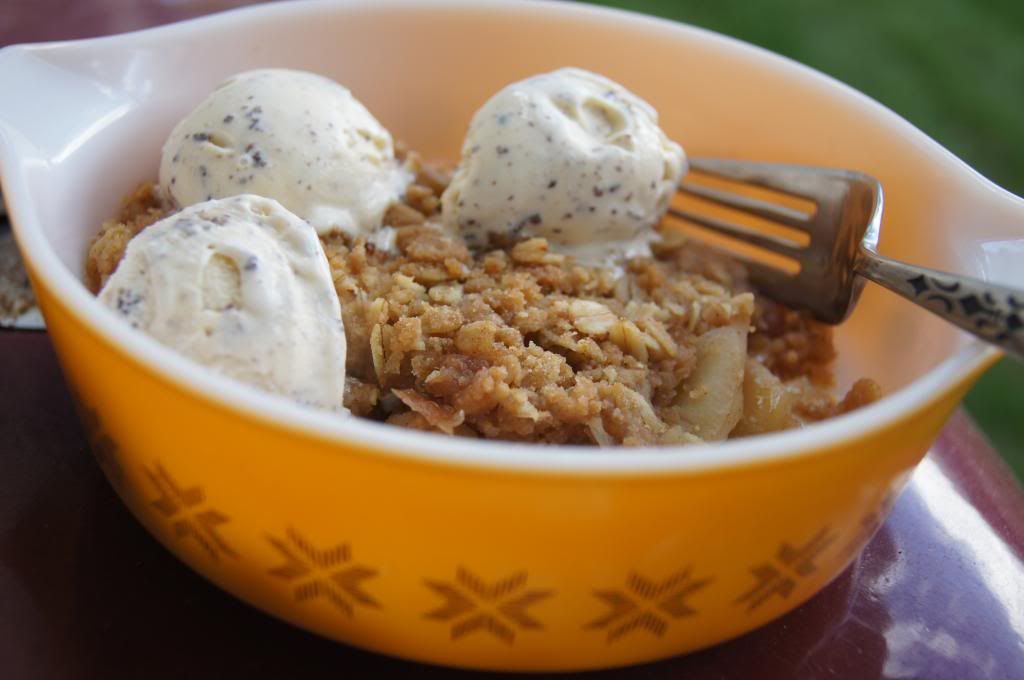 Apples are now in season which means I can make one of my favorite recipes for autumn. My husband and I went up to our college campus to pick some organic locally grown apples for this treat at 50 cents a pound. You can find many different recipes for apple crisp, but this one is my favorite... it's my mom's recipe.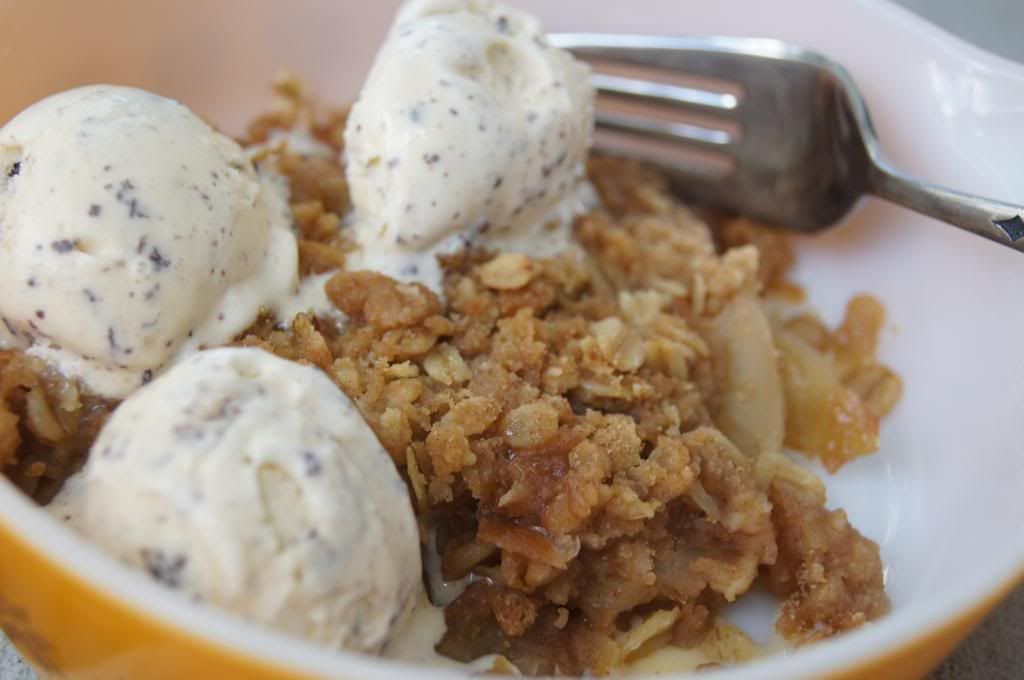 Apple Mixture
:
6 Large baking apples, such as Granny Smith
1/4 cup apple juice or spiced cider apple juice
2 Tbsp. sugar
1 Tbsp. cornstarch
1/2 tsp. cinnamon
1/8 tsp. salt
Topping Mixture:
3/4 cup flour
3/4 cup rolled oats or old fashion oats
1/4cup sugar
1/4 cup brown sugar
1/2 tsp. cinnamon
1/4 tsp. nutmeg
1/2 cup cold butter, cut into pieces
Directions:
Preheat the oven to 350 degrees, lightly butter a 9x9 or 8x8 baking dish.
Apple Mixture
: Peel, core, and slice the apples. Place the apples in a large bowl and add apple juice, sugar, cornstarch, cinnamon, and salt. Mix together and transfer to the prepared baking dish. Scatter the crisp topping evenly over the fruit.
Crisp topping
: Stir flour, oats, sugar, brown sugar, cinnamon, and nutmeg in a medium bowl. Using a pastry blender or two forks, blend in the butter until it is pea-size pieces. Scatter over apple mixture.
Bake for 40 minutes. Served warm with ice cream or whipped cream.